Meet the Doctors and Staff of Newman Equine

We have been providing equine health care to Florida Space Coast horse owners for over 25 years.
Count on Newman Equine for all your equine health care needs.

Exceptional Service is our Standard.

---
Bradley Newman, D.V.M.
Founder of Newman Equine, 1993
Area of Special Interest: Horse Breeding
Doctor of Veterinary Medicine degree from The Ohio State University
Previously worked at Hill Farms, a standardbred breeding farm
2011-2018 Resident Reproductive Veterinarian Cornerstone Stud, Angaston, South Australia
2019 Adjunct Instructor of Equine Medicine, The University of Adelaide, South Australia
---
Patrick Biegel BVMS MRCVS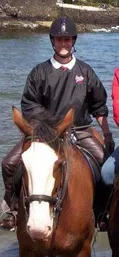 Dr. Biegel is a New Jersey native. He graduated veterinary school at the University of Glasgow in Glasglow, Scotland. He interned at Furlong & Associates in NJ and practiced in Ocala before moving to Brevard County when he joined Newman Equine in July 2012.
His interests are lameness and general ambulatory care
---
Dr. Catherine Russell, DVM
Dr. Russell, a Texas native, comes to us from Port Charlotte, Fl where she also worked as an Equine Veterinarian. Dr. Russell joined Newman Equine in February 2016. She has over 19 years of riding experience and has competed in both Barrel Racing and 3-Day Eventing.
Her interests are lameness, acupuncture and general ambulatory care.
---
Dr. Abigail Lechtenberg, DVM
Dr. Lechtenberg joined Newman Equine in July, 2019, and is a native of Kansas, graduating from the Kansas State College of Veterinary Medicine. She completed a year long internship at Pine Ridge Equine Hospital in Glenpool, OK and and has ridden horses for over 20 years competing in rodeo, barrel racing and cutting.
Her interests are reproduction, lameness and general ambulatory care.

---
Sue Gilman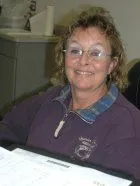 * Sue has been with Newman Equine since October 2002 and was long known as the voice everyone came to expect at Newman Equine. Now in partial retirement (we couldn't let her leave all together) her primary jobs are to remind (nag) Dr. Newman of the things none of the rest of us would remember, billing and to schedule our clients quarterly visits.
---
Nick Gillespie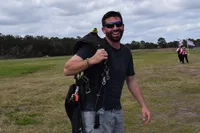 *Nick joined Newman Equine in December 2005 assisting the veterinarians on the road while still working as a firefighter. He now assists Dr. Newman with the day to day operations of the clinic. Outside the office he enjoys spending time with his family, flying/travelling, and all outdoor activities including hiking, water sports, & fishing.
---
Joshua Garner, CVT
* Josh joined Newman Equine in May 2017 and is a Brevard County native.
* Josh is a CVT with experience in emergency medicine and his primary duties include assisting with medical procedures, processing labs, answering phones & scheduling appointments.
---
Katrina Browning
*Katrina joined Newman Equine in November 2019. Originally from Rhode Island, she has worked at horse farms across the country from Rhode Island and Connecticut to Washington State. Formerly an equine veterinary assistant in Washington, she now manages our front desk and is the friendly voice you hear over the phone in our office.
---
Kyle Haderle
*Kyle joined Newman Equine in June 2018, is a Brevard County native and is attending the Abraham Baldwin Agricultural College majoring in Pre-Professional Biology. Kyle's primary duties include assisting with medical procedures, processing labs and property maintenance.