Welcome To Newman Equine!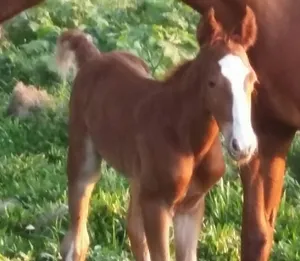 Newman Equine has been providing quality veterinary health care to Florida Space Coast horse owners for over 27 years. We specialize in all areas of equine health, with a special emphasis in equine reproductive services. Count on Newman Equine for all your horse's health care needs.

Established in 1993 by Bradley Newman, D.V.M., Newman Equine is a full-service general equine practice clinic that offers ambulatory services for emergencies, preventative care, full range of reproduction, dentistry, radiography and medical care of your horse at home. Our facility, located in Cocoa, Florida, features an 8 stall barn and 8 paddocks allowing Newman Equine the ability to board horses, breed mares and stand stallions.
---
---
ATTENTION ALL USEF MEMBERS!
We have confirmed with the USEF that as of Dec 1st, 2017, all USHJA registered horses must be microchipped with a fifteen digit ISO compliant 11784/11785 microchip "in order to compete for points, money won or eligible for Federation and/or USHJA programs and awards..." Furthermore, as of Dec. 1st, 2018, it will be mandated for all USEF registered horses wishing to compete.
For further information and information on microchipping, please contact our office at 321-639-4242.
---
NEW ONLINE PHARMACY!
Our online pharmacy is back & it is better than ever! Newman Equine has reopened our online pharmacy with a new and easier to use platform.
Online discount coupons are sent out regularly via email and manufacturer discounts are provided directly to you! All orders placed on Auto-Ship and most orders over $49 will receive FREE SHIPPING.. for more information and to check out the products offered please click on the link below or the Shop Now button at the top of our page!
If you have any questions or need help setting up an account, please contact our office and we would be happy to help..
---
MEDICATION REQUESTS & REFILLS
We would like to take a moment to remind all of our clients that the following policies apply to any requests for medication(s) &/or refills:
1. There is a 24hr waiting period on all medication requests, refills included, unless the patient has a standing order for the medication from the prescribing doctor.
2. Medications will not be dispensed without an existing doctor/patient relationship.
3. Medication requests made on a Friday will not be available for pick-up until the following Monday unless an emergency exists and the prescribing doctor has given prior approval to the office.
4. Office staff may not dispense any medication(s) to clients without having received prior approval from the prescribing doctor.
To avoid any inconvenience, if you intend on picking up medication(s) from the office, we recommend contacting the clinic prior to coming by to verify your medication(s) have been approved.
If you have any questions regarding these policies please feel free to contact the office at 321-639-4242 or email us at [email protected].
---
FINANCING AVAILABLE!
As any loving pet owner will state, dealing with those unforeseen medical emergencies can be quite stressful and depending on the severity of the emergency, they can be costly as well. In an effort to remove as much of the financial stress from these situations as possible, we are proud to offer two different types of financing.
For awhile now, we have been accepting Care Credit, a medical credit card so to speak, that can be used for human as well as veterinary medical services ranging from routine care to emergencies. Care Credit offers multiple terms and up to 24 months 0% financing. Clients can apply at www.carecredit.com.
In addition, we are now also offering a new form of financing as well. ScratchPay. ScratchPay offers instant approval with answers in less than 2 minutes & applying will not affect your credit score. Clients will have the option to choose from 3 offers based on eligibility with terms ranging from 0 to 12 months and there is No Prepayment Penalty. Clients can apply at www.scratchpay.com.
If you have any questions, please feel free to contact us at the office at 321-639-4242!
---
SHORT TERM BOARD AVAILABLE
Do you need to go out of town and your horse requires daily medical care? Newman Equine offers short term boarding for our clients that require the best care available for the horses while you are away from home. Call our office for more information!
---
NEWMAN EQUINE'S FREE MOBILE APP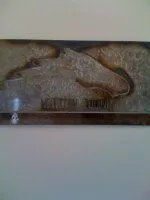 We are pleased to announce that we now have a FREE Mobile App available for all of our clients on both Apple iTunes & on Google Play. Our app will allow you to order meds through our online pharmacy, keep up to date with our current blogs & Facebook page, see what services we offer, obtain location & contact information and upload your personal horse photos to our Live Photo Stream. In the respective App stores search for "Newman Equine" and enjoy.
---
SPECIAL OFFERS
---
What kind of Horse are you?
Click Here to find out!
---